---
Do you know what you need to do, but still can't do it? Do you understand how to move forward but find yourself stuck nonetheless? Maybe you know a healthier way to think, but still think the same old way even so? These are some of the reasons people seek psychoanalytic psychotherapy. I have been practicing psychotherapy for over 15 years in settings ranging from student counseling center to public mental health clinics for the seriously mentally ill and have effectively worked with clients struggling with conditions ranging from adjustment disorders (reactions to stress) to schizophrenia.

In addition to seeing a wide range of clients, I have two areas of specialization: 1) Intensive psychotherapy of 'severe mental illness' and personality disorders (with or without medications) including schizophrenia, bi-polar, or borderline personality disorder. 2) The psychology of financial investing and trading and analysis/treatment of related issues and stresses.

In case you are familiar with theory, I am particularly influenced by Freudian, Lacanian and Interpersonal psychoanalysis. In practice, this means I think there is a powerful connection between mind and body; believe relationships, including with the therapist; the unconscious, and life experiences are key. ***Note: lower cost therapy is available from a skilled, pre-licensed therapist
Training and Education:.
Received A.M. (Masters of Arts) from the University of Chicago, School of Social Service Administration in Clinical Social Work.
12 years specialized supervision, reading and study on psychotherapy of psychotic disorders.
Experience:
As a clinical social work intern I worked at a Hephzibah family service agency and at the University of Chicago Student Counseling center. After graduating I worked for the City of Chicago in 3 of their community mental health centers as a psychotherapist, supervisor and administrator. Since 2000, I have worked full time in my private practice.
Areas of Expertise:
Schizophrenia and other Psychotic Disorders (with or without medications)
Borderline Personality Disorder
Mood Disorders
Anxiety Disorders/Stress including panic, phobias and OCD.
Couples and Family Therapy
Financial Trading Psychology and Related Issues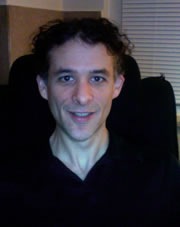 Office Location
: Chicago, (Hyde Park)
Psychotherapy Services Offered
: Adults, Individuals, Couples & Families.
Additional Services
: Clinical Supervision and Consultation
Appointments
: Afternoon & Evening
Payment Options
: Private Pay, Sliding scale, Blue Cross Blue Shield, Medicare, Out of Network
Phone
: 773-752-8808
E-mail
:
g.rosen@psychotherapypartners.com
Greg Rosen, A.M., L.C.S.W.
Licensed Clinical Social Worker